Practice description
Jens Konrad has nearly 20 years experience advising international clients, including investment funds, AIF managers, international corporates, institutional investors, entrepreneurs as well as HNWIs.
His practice comprises legal advisory in the fields of corporate law, M&A, finance, investment funds and capital markets.
He focuses on the implementation of regulated and unregulated alternative investment funds (AIFs).
Further, since the beginning of his career, he is strongly active in the field of complex direct and indirect tax advisory for such clients.
Career
Jens Konrad gained substantial professional experience within important Luxembourg law firms (Arendt, Elvinger Hoss Prussen) as well as PricewaterhouseCoopers. He was also active as an M&A Director for the independent investment bank Vulcain (Paris, London, Brussels) and head of legal within a German DAX-listed company.
Endorsement and Awards
Jens Konrad has received high praise for his work in the leading legal directories, including Legal 500 ("Jens Konrad is proactive and entrepreneurial"), ITR World Tax ("Highly regarded") and IFLR 1000 ("Jens Konrad is knowledgeable and communicates with clients well.")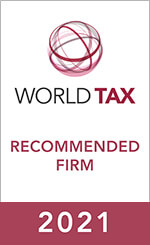 Academic activities - Publications
Jens Konrad teaches corporate law at the Luxembourg Chamber of Commerce.
Further, he gives lectures on international tax and legal structuring at various HEC Paris organizations.
Jens Konrad is the lead author of the Luxembourg section of the Securities Transactions in Europe publication of Thomson Reuters.
Education
Jens Konrad is an alumni of HEC Paris (H.02).
He also holds a full legal education from the Sorbonne University and Universität Köln (Maîtrise, D.E.S.S. and LL.M.).
He has effected his bar training and exams in Luxembourg and is registered with list 1 of the Luxembourg bar (Avocat à la Cour).
Languages
Jens Konrad is fluent in English, German (native) and French and has basic knowledge in Luxemburgish.